Fruta Mix Serves Authenticity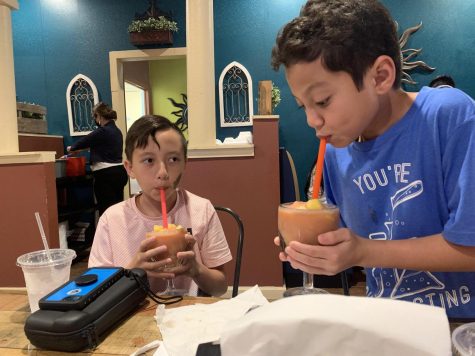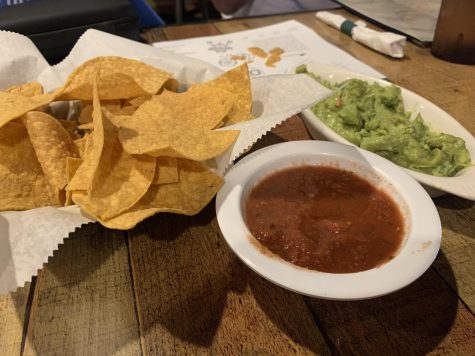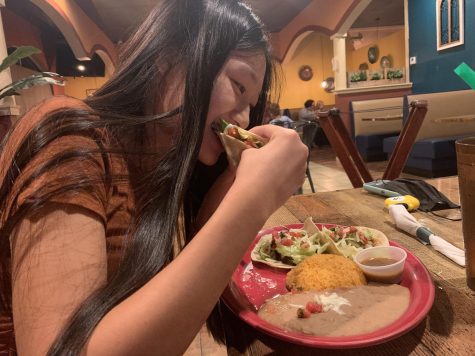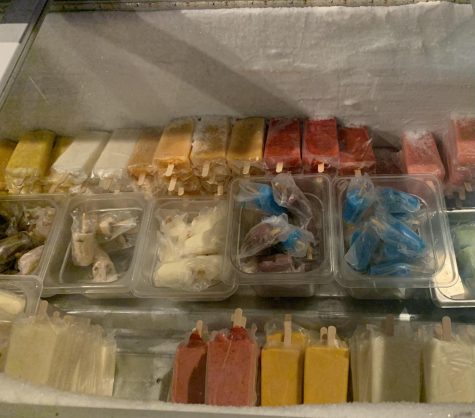 In Winter Garden, Fruta Mix Mexican Kitchen is a local Mexican restaurant that serves much more than what your local Chipotle has to offer. Since 2019, their menu is loaded with a wide range of selections which indicates that their cocina—or kitchen—has something there for everyone. But what makes Fruta Mix Mexican Kitchen a must-try is their refreshing, and remarkably homemade, fruit-based beverage and dessert menu that gives Fruta Mix its name. Fruta Mix combines Mexican food favorites with an irresistible assortment of drinks and treats to provide the latest authentic Mexican experience in Central Florida.
Located in Stoneybrook West Village, Fruta Mix Mexican Kitchen is situated in a strip mall near a series of neighborhoods. The small establishment is filled with large crowds during weekend evenings—its most popular time to visit. Every time I dine in, I personally can't help but notice Fruta Mix Mexican Kitchen's decorations. There's multiple potted plants, colorful plates on the walls, and pieces of architecture that lure guests into the Mexican scene. At night, their outdoor seating area with lights and a peaceful fountain creates the perfect atmosphere for large parties and romantic couples. 
The staff is attentive and friendly to every customer. The majority of the staff are Hispanic and enjoy interacting with their customers, quickly switching between English and Spanish. They put their customers first by welcoming them as soon as they are seated with fresh chips and salsa on the table. Best yet, when a customer is indecisive with what to order from the large menu, the staff at Fruta Mix Mexican Kitchen are prepared with answers to all questions for first-timers. I like how they constantly check-in with guests to make sure the dining experience is going smoothly.
For first-timers, ordering at Fruta Mix Mexican Kitchen can be overwhelming. The menu contains mouthwatering dishes from various categories: tacos, burritos, seafood, fajitas, molcajete (food that can be eaten with mortar and pestle), and entrees that feature house favorites. Fruta Mix Mexican Kitchen isn't kidding when they emphasize the motto, "From our grill to your plate, the freshest Mexican food you will ever taste." A place that has something for everyone, the restaurant makes its menu entirely customizable to the customer's preferences. For example, a standard cheese quesadilla can be enhanced with any kind of meat and style such as shredded or grilled chicken with onions and mushrooms. Thus, Fruta Mix Mexican Kitchen is far from offering basic, bland dishes when they have many ingredients in stock. The kitchen will tailor guests' dishes to their preferences, no matter the ingredients guests choose to add. Each dish comes in large proportions, and what is left over is perfect to save for the next day. 
Along with the main dish itself, Fruta Mix Mexican Kitchen serves Mexican rice that is ideally warm and moist, beans, and even authentic Mexican salad to accompany the course. Many customers in restaurants choose to disregard these sides. However, I would give these sides a chance along with the main course. The rice, in my opinion, is one of the things I look forward to enjoying whenever I dine at this establishment. Fruta Mix Mexican Kitchen uses a surprising ingredient—chicken stock—to give the rice an amazing, savory flavor. Their ability to cook a side that is as good as the main course guarantees its customers that they will not leave their doors with an empty stomach. 
Of course, the dining experience at Fruta Mix is incomplete without their beverage and dessert menu. "Made daily with fresh ingredients and natural flavors," the restaurant serves agua frescas (fruit-infused juices), smoothies with a combination of sweet fruit, and, "Authentic Mexican fruit creations," including authentic fruit treats and fruit salads made by hand. With these unique options, I would recommend staying away from ordering plain and simple beverages like water or Coca-Cola that you would typically order at other restaurants. Although it is hard to save room for dessert, I'd recommend you try your best. The selection of desserts at Fruta Mix is one-of-a-kind, from the Cholado (crushed ice with diced fruit and condensed milk topped with coconut shavings) to Bionico Tropical (tropical fruit salad with homemade sweet cream and granola). The menu leaves the customer wondering, "What more do you need?" 
Overall, Fruta Mix Mexican Kitchen is a place recommended for anyone who is in need of authentic Mexican food and drinks. Open every day of the week (except Mondays) for lunch and dinner as well as online pickup and delivery, there is an opportunity for everyone to try what they have to offer. Regardless of age, Fruta Mix Mexican Kitchen ensures people leave not just without an empty stomach, but with a smile on their faces.