The Homecoming That Never Ends
Lake Highland has been regarded as one of the best private schools not just in Central Florida, but the entire state. Yet, one of Lake Highland's most esteemed accomplishments is its 21 alumni that have decided to join back as faculty members. The majority of these staff members are employed as teachers and instructors, but there are also other varied roles and departments—from technology to nursing to athletics to guidance and administration. Their graduating classes range from the Class of 1989 to the Class of 2017. Lake Highland's special employees include several charter members, classmates, a pair of sisters, and even a student from Lake Highland's first kindergarten class. Ms. Kristin Gallagher (Class of '12), who has been the Middle School Edison Learning Specialist for three years shares her reason for returning. She explains, "I came back because once you leave LHP you realize how much it does for you and how much they cared about you. I wanted to come back, make an impact on my students, and help them have the best experience here that they can. It helped shape me into who I am and I wanted to do the same for my students."
The overall change on the LHP campus is astonishing, as the HCCA, Rex Building, and innovative track are all new additions that have become integral in current students' daily school routine. Commenting on the most drastic LHP campus changes, Mrs. Jennifer Neldner (Class of '02), current Pre-Calculus teacher said, "I remember being amazed at the HCCA and new track when I returned here as a teacher. Those were two of the biggest additions physically. I would have loved to run track on a softer rubber track instead of the asphalt one we had back when I was in school." Further, Lake Highland has created one of the strongest senses of community within its student body, developing many opportunities for bonding and strengthening relationships such as Dara and Blackwatch, class trips, and scheduled weekly-club time. Mrs. Paige Linton (Class of '10), fourth-grade teacher, "Participated in Spanish and Art club," both of which remain some of LHP's most popular clubs today. First-grade teacher Mrs. Kara Hughes (Class of '04) was a member of the softball team, cheer team, and yearbook staff, activities that have continued to make an impact on students in each class.
The history and rich traditions that make up Lake Highland's unique culture are not new. Fun traditions such as the Halloween Carnival, North Carolina trip, and Homecoming and Prom festivities, are fondly remembered by all. The ongoing battle between Juniors and Seniors has always been prevalent, especially during LHP pep rallies. Mr. Jonathan Hiett (Class of '03), current LHP Dean of Students and Counseling and Upper School Associate Director, shares a fun story of his Senior Homecoming pep rally. He recalls, "I got called up to represent our class in a game where you had to see how long you could hold an Alka-Seltzer tablet in your mouth with orange soda. I was up against this huge Junior football player who played on the offensive line. He assumed he was going to destroy me, but instead, I crushed him, and the Seniors went insane. It was pretty awesome."
A big part of the Lake Highland experience is not just what you learn in the classroom, but the lasting friendships and connections that are made throughout your time attending the school. A perfect and heartwarming example of this is that Ms. Gallagher and Ms. Allie Turner (Class of '12) are still best friends. In fact, she will be attending Ms. Gallagher's upcoming wedding ceremony. While fellow alumni are there for each other during big, life-changing moments, they also casually get together to chat often. Middle school math teacher Ms. Desiree Allison (Class of '10) shares that she and fellow alum Forrest White '11, "… Also get together almost every week to hang out and catch up." Mr. Hiett sums it up the best, adding, "I know students hear it all the time, but this school truly is a community, and the relationships you build here will last a lifetime."
Faculty alumni not only leave their mark by mentoring the students that they interact with, but they have also left visible contributions around campus. Ms. Ginger Bryant (Class of '90), Upper School English teacher, David Copperfield's Project Magic organizer, and LHP Newspaper sponsor, is responsible for creating the Tartan lizard sculpture outside of the Bradshaw Building. Similarly, Ms. Turner, Upper School Visual Arts teacher, painted the Fruit of The Spirit mural located outside of the Lower School office and reflected on her work, explaining, "This painting, at the time, was the largest painting I had ever done so it was a cool learning experience."
After asking about several alums' favorite teachers, many are still working at LHP. Ms. Allison referenced that Mrs. Ann Crawford's Calculus class was one of her favorites throughout high school, and she even influenced her career plans. Ms. Turner details how Mrs. Forster, a current LHP art teacher, influenced her while attending the school. Ms. Turner continues, "Mrs. Forster probably had the biggest influence on my career path overall. She is the one who suggested I think about working towards teaching as a career and has and still is the biggest source of guidance for me." Some other teachers that were highlighted by alums that are current faculty members are Ms. Bork, Mr. Clemens, Ms. Stewart, Mrs. Herrick, and Ms. Bryant.
These faculty members all have a firsthand experience of what it is like to be a Highlander. All faculty members that are employed by LHP are beyond in tune with the needs of students today. They bring a different level of personal experience and awareness of exactly how LHP students feel and what they want to get out of attending LHP. Additionally, the LHP staff are always available to provide a word of wisdom to students.
Mr. Hiett shares powerful advice to students, advising, "So many people look back on high school with feelings of regret for what they didn't do or weren't brave enough to try. I want all our students to graduate feeling fulfilled and feeling like they lived their Lake Highland experience to the absolute fullest. This school has so much to offer, and it's hard to appreciate that until after you're gone!" Mrs. Neldner gives additional thought-provoking advice: "To be appreciative and take advantage of the opportunities available to them at Lake Highland. From the arts &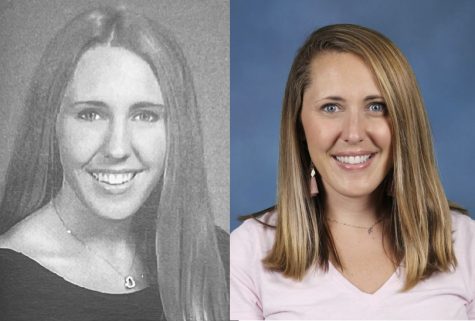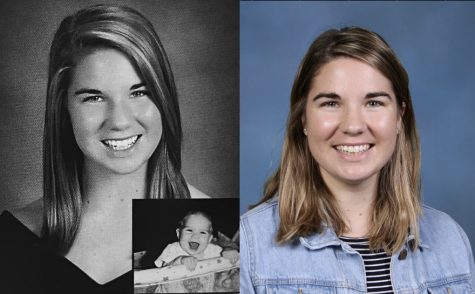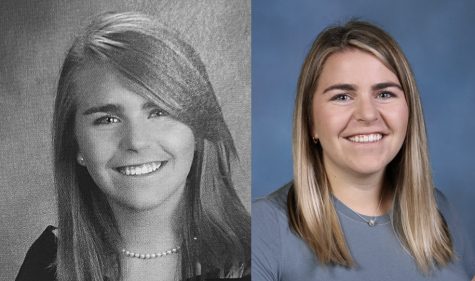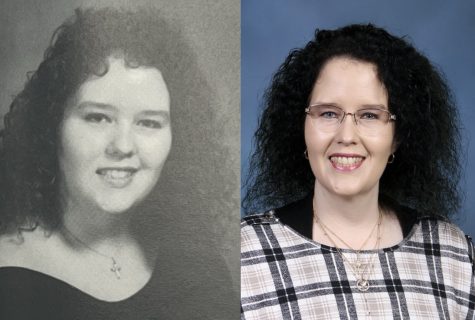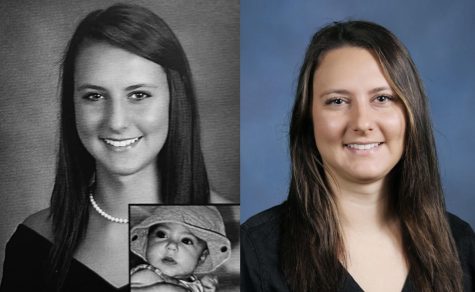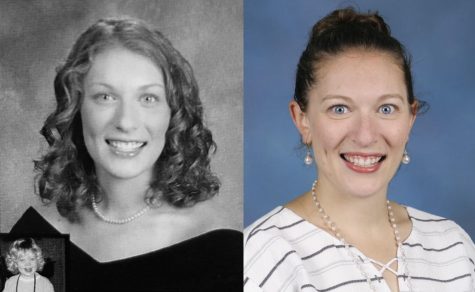 to Robotics and the newspaper, there are so many amazing opportunities to be involved and grow at LHP." Lastly, Ms. Allison tells students to truly experience everything during high school, saying "Take each moment slow. You'll blink and be at your 10-year reunion." Faculty alumni are not only living examples of LHP's success in cultivating community and its leaders, but they also have the unique ability to boost school pride and inspire future generations of alumni.