Bridging the Brain Gap
Being a more Humanities-oriented person myself, I couldn't wrap my head around why some of my STEM-oriented friends like STEM so much. For the purpose of this survey, Humanities will be defined as English and History, and STEM as Science and Math. After collecting data, instead of highlighting the division between STEM and Humanities students, participants' quotes ended up bridging the gap inbetween.
Twice-Told Tale: What's your favorite subject and why do you like it so much?
Isabella Delbakhsh, grade 11: Math. Probably because it allows you to be both creative but also technical.
Eric Segrest, grade 11: Math. I like the logic and the … nuances that you wouldn't expect, that really make math, like, beautiful.
Jasra Elahi, grade 11: Science. I like the fact that there's a mix of abstract thinking as well as concrete thinking.
David Wu, grade 12: Physics. Honestly, if you look at everything that we have today…you can see physics in many aspects. It's such an impactful field to be in.
Elisa Davis, grade 11: I like English, I guess. I've always liked reading and analyzing books…
Aidan Dandiya, grade 11: English. There's a lot more room for creativity in those … more liberal arts subjects than STEM classes.
Gigi Adamson, grade 11: I love history. I love how one thing that happened a bajillion years ago can continue to be important for so long…
Danny Liu, grade 12: Literature…it speaks most probably to the human condition…
Twice-Told Tale: What do you think about the other subjects?
Isabella: I like Humanities. [I like] English more, but I think I see the value in history.
Eric: I like English better this year because… it's more structured. There are less vague rules and more like direct constraints.
Jasra: I'm good at [Humanities], but it just doesn't interest me as much.
David: …I think it's imperative for each one of us STEM people to recognize that Humanities has value.
Elisa: Mostly that I'm not good at [STEM]….And you know, generally you like the things
you're good at.
Aidan: I don't like STEM at all…math, I hate with a passion. There's only one way you can go, and I don't think a lot of people's brains work like that.
Gigi: There's just not something that's very interesting to me about math…It's something I have to do, not something I get to do.
Danny: I'm impartial to STEM. I understand that I need it for…some more practical, maybe applications of ideas, but I think the Humanities really has a root in creating those ideas.
Twice-Told Tale: What would have to change about the other subject for you to like them more?
Isabella: I think [history] needs to be more relatable…
Eric: Um, I think that less homework, like writing is so tedious and so vague that it's hard to do quickly.
Jasra: I think things would have to get a little more concrete. Not [necessarily] one right answer, but less gray area where you're kinda right, kinda wrong…
David: I feel like it's more about its real utility in the overall employment field right now…to show … they have value within the STEM field.
Elisa: In math there's not a lot of interpretation for the subject, and I guess the pacing of it is something I struggle with.
Aidan: Oh God. More freedom…to where not like one precise answer, but there's a lot of different answers that you can get off of this one thing.
Gigi: I don't think there's anything [teachers] can do to change a subject that's so set in stone.
Danny: I feel like in STEM a lot of the stuff is focused on learning the process…rather than kinda an emphasis on creation of your own things.
Twice-Told Tale: Do you think there are any similarities between STEM and Humanities?
Isabella: Yeah, I think…to live in the present successfully you need to know about the past and you also need to know how things work.
Eric: I mean there's definitely similarities. Everything can be represented in math. English is like a…more human way of understanding the world where math is a more analytical and real way to understand things.
Jasra: You have to be creative and think of different ways through things, like which equation to use…
David: Both require an immense amount of effort to truly master.
Elisa: I think there's definitely a beauty to math, which is why some people like it…There's a real, ironically, like an artistry to it…in the way that equations make sense in the context of the world.
Aidan: I guess analysis-wise, like…different grammar things cannot be negotiated. There's laws in grammar as there are laws in math.
Gigi: They definitely come together more frequently than people would like to admit. Everyone [looks at stars]; the difference is that STEM wants to know the facts, and Humanities want to know the story.
Danny: Absolutely, of course the way that you learn both of them is through rigorous academic process.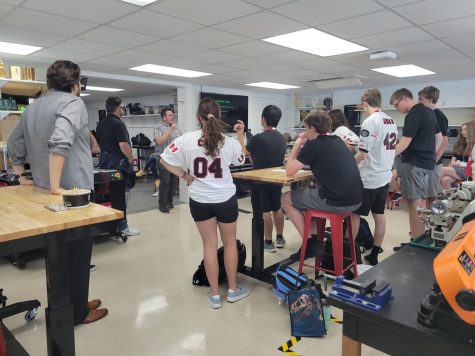 Leave a Comment
About the Contributor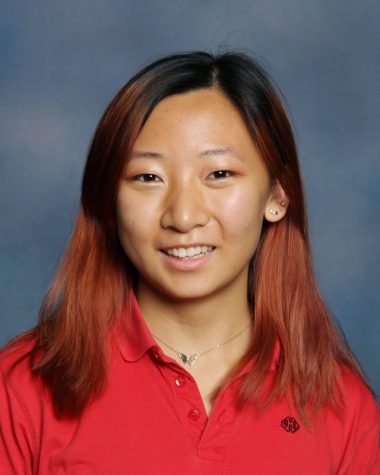 Serena Young, Director of Advertising
Serena Young is the Director of Advertising of Lake Highland Preparatory School's Upper School newspaper Twice-Told Tale, a publication ranked first...