Don't Look Up Gives Us Reason To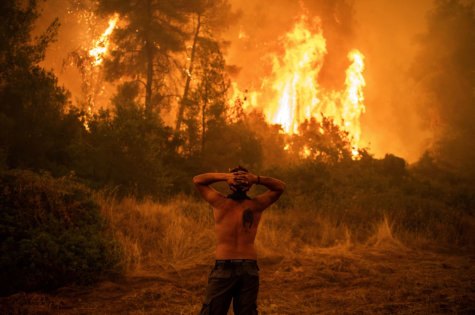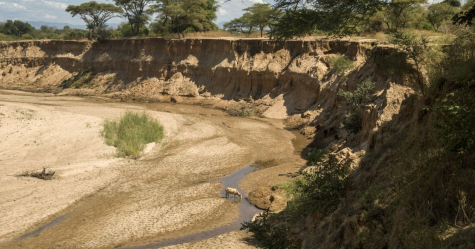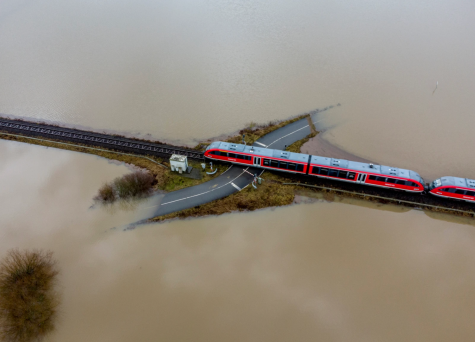 You're at the ballot box. Picture it. A sea of black text on a sheet of white paper recording your major decision—your vote. When you think of what candidate to vote for, I'm sure there's a variety of policy issues that come to mind. Though these issues are important, is the climate crisis near the top, or even one of them? In fact, when was the last time you've seen the discussion of climate change as a major news headline? For many, it was when world leaders appeared to fall asleep at the 2021 United Nations Climate Change Conference.
Among today's current youth, there has been an alarming worry about the trajectory of the Earth's climate and sustainability. Yes, seeing the United Nations issuing a "Red Alert" for our planet and photos of deadly wildfires is nothing easy to bear. In a recent study by researchers from the University of Bath, 58% of children and young people out of 10,000 surveyed said that governments are betraying them as a result of a lack of action on climate change. Meanwhile, 84% of respondents felt at least moderately worried, 59% felt very or extremely worried, and over 45% noted, "Their feelings about climate change negatively affected their daily life and functioning." This exact level of frustration is encapsulated in the recent Netflix Original Film, Don't Look Up. If you haven't seen it yet, watch it.
The response to Don't Look Up has been polarizing, as its plot of a comet hitting Earth in six months has been criticized for being an unrealistic portrayal of current human issues and a, "Clumsy allegory for the climate crisis," per Ketan Joshi of The Guardian. However, the madness main characters Randall Mindy and Kate Dibiasky, played by Leonardo DiCaprio and Jennifer Lawrence, feels similar to the decades of frustration from climate scientists—that of ignoring, skewing, and downplaying warnings by many politicians and major corporations. It's like telling people there's a major sinkhole ahead, and they keep walking. The satirical movie  dramatizes how American leaders, the media, and the most financially powerful respond to an extinction-level event, indicating how polarized, driven by corporate greed, and disingenuous American society is when responding to crises. The movie's true parallels to current society make it genuinely frustrating to watch at times.
The film presents a variety of complex reasons for society's lack of response to the Dibiasky Comet, such as obsession over celebrity lifestyles, distortion of the truth in news media, distrust in science, and politicians seeking re-election security. Yet, there's one major obstacle that seems to be hidden relative to its significance in curbing climate change: the fossil fuel industry. If anything, major fossil fuel conglomerates seem to be the ones piloting the comet towards Earth.
In fact, many researchers concur that fossil fuel money in politics has been the single most important reason climate action has been stalled for decades. According to U.S. investigative reporting by InsideClimate News, ExxonMobil and other fossil fuel giants have spent over, "$5 billion [in] undermining climate science and fighting clean energy policies." Though this sounds like a ton of money, it's minuscule in comparison to the hundreds of billions in revenue these companies accumulate each year. As a clear comparison, Yale Climate Connections notes that, in Congress, fossil fuel interests outspend renewable energy lobbying by 13.7 to 1. Even at the 2021 United Nations Climate Change Conference, the largest global accord on climate action, over 100 fossil fuel companies sent 500 lobbyists to the talks, according to the UN's provisional list of named corporate attendees.
Companies like ExxonMobil, Total, Shell, and Equinor have touted their efforts to protect the environment with renewable and low-carbon technology. But, it's not nearly enough. In a press release from the House Committee on Oversight and Reform, ExxonMobil invested only 0.22% of capital expenditures in low-carbon projects from 2010 to 2018, Shell plans to increase natural gas extraction by 20%, and Chevron's carbon capture technology has only reduced emissions by 0.7%. According to the International Monetary Fund (IMF), a primary reason for this lack of true progress is the exorbitant amount of subsidies the fossil fuel industry receives, amounting to $11 million per minute. Instead of adding fuel to the fire, governments should regulate fossil fuel prices that reflect their true human cost, coercing polluters to pay for death and poor health from air pollution to heat waves from global warming. Complex problems require complex solutions, but it always starts with this: true commitment and functioning collaboration.
I know what you're thinking: climate change isn't a literal comet that will destroy earth upon impact. But an important takeaway from Don't Look Up is that if we don't treat the climate crisis with increasing urgency, and brush it to the side like the comet, we will certainly cause irreversible damage to the planet we call home. Reducing emissions is key, as researchers at Duke University concluded that 150 million deaths could be prevented by increasing ambition in carbon emissions reductions from improving air quality alone. It's no surprise that people like Fiona Harvey, an award-winning environmental journalist for The Guardian, explains that for climate scientists, reporters, and advocates, Don't Look Up is, "What it feels like, and no, no one listens, not until it is too late." So, do look up.