Best Bowls Revealed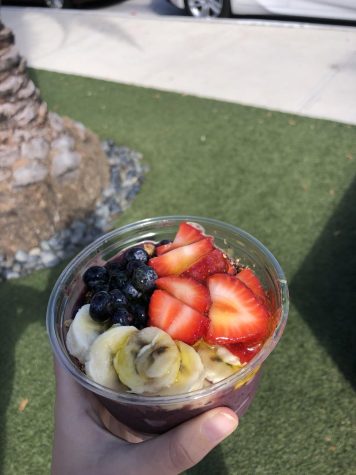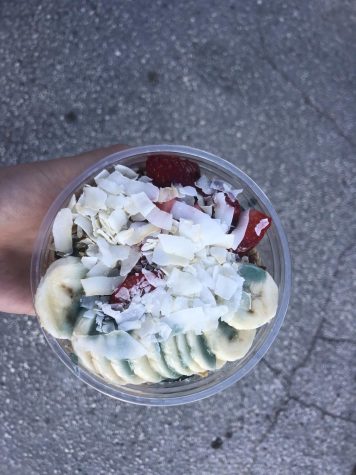 The acai berry (aa-saa-ee) has a long and rich history in the Amazon rainforest before being marketed across the Western world in the form of a frozen blended bowl. The berries were originally eaten by Native people in the Amazon along with the acai palm heart. The story of the acai bowl begins in the 1970s, when frozen acai pulp made its way to Brazilian city markets. Legendary Brazilian Jiu-jitsu fighter, Carlos Gracie, is said to have popularized the bowl in the 1980s in cities like Rio de Janeiro. Acai first made its way to America in the 2000s after its widespread popularity in Brazil. Hawaii and Southern California were the first successful markets of the new bowl, but eventually cafes serving the dish popped up all around the country and many other parts of the world.
A significant role in acai's domination is its marketability as a healthy, organic meal. Acai berries were coined a superfood due to the high concentration of antioxidants. These antioxidants can fight inflammatory diseases like Alzheimer's disease and Parkinson's disease. Acai has also been shown in studies to reduce stress on the heart. Additionally, acai powder has started to make its way into the skincare market in hopes that the powder can reduce irritation and redness.
The most common places for the bowls are organic and vegan cafes. However, people of all dietary types and lifestyles can enjoy the health benefits and delicious, refreshing taste of acai. In the Orlando area there are dozens of places specializing in blended acai bowls and smoothies, and even more that serve the bowl alongside other menu items. Three of the most popular places are Purple Ocean, SoHo Juice Co. and Create Your Nature. Purple Ocean's website states that they, "Not only bring the Caribbean feel of Puerto Rico to Orlando, Florida but [also] a very healthy option for locals as well." The founder of Purple Ocean, Josiah Candelaria, has Puerto Rican roots himself, and although acai is Brazilian, it is a part of Canderleria's culture to eat fresh, organic fruits and vegetables. Purple Ocean also has a commitment to sustainability and protecting the environment. Create Your Nature was launched by a health-conscious couple, Dan and Kim Dill. Dan and Kim both worked full-time and were parents to two girls, but after discovering acai bowls on vacation, the couple decided to take a risk and open a cafe themselves back in 2016. Soho Juice Co. is a chain with four locations across Central Florida. SoHo has a commitment to healthy, allergen friendly foods. They also use post-recycled plastic bowls, paper bags, and utensils made from biodegradable corn materials. Their entire menu is vegan and gluten-free.
On location uniqueness, Purple Ocean would surely take the cake. The restaurant is a food truck that maintains a permanent location on Mills Avenue, but there are also two other food trucks near UCF and Waterford Lakes. The vintage steel camper is surrounded by green plants, and fairy lights span the two buildings adjoining the truck. Parking is somewhat limited, as there are about five spots on site, but additional parallel parking is available in the neighborhood for the Mills location. Create Your Nature boasts a newly constructed location off of Orange Ave next to Foxtail Coffee. The interior features a green wall and rustic decor, while the exterior provides modern concrete bench seating. There is a parking lot located behind Foxtail although, due to the popularity of the other shops and restaurants in the vicinity, it can be hard at times to park for Create Your Nature. Even with that limitation, there are still more spots than Purple Ocean. SoHo has a somewhat disappointing location, as the building appears somewhat run-down on the outside. Parking is tight, and the shop is right on 17-92. The interior slightly made up for these drawbacks, with the modern decor and hanging plant wall. However, about half of the plants were fake.
On taste, none of the places disappointed, but Purple Ocean was definitely top-tier. It was clear they paid detailed attention to the balance necessary in good cuisine. The textures of all their bowls had a balance of smooth, crunchy, and soft. Meanwhile, their flavors were also balanced so one topping or base didn't dominate the entire bowl. SoHo had a good balance of traditional acai bowls and more unique ones, such as their chia seed pudding, protein bases, chocolate and funfetti shells, and blue majik drizzle (spirulina extract), while the other two places mostly just stuck to the classics. Moreover, Create Your Nature provided clients with the widest possibility of menu items, such as smoothie bowls, salads, overnight oats, and juices, sure to please any customer.
Overall, I would dine at all three locations, but if I had to recommend one, it would be Purple Ocean. The location provides a relaxing and tropical atmosphere in the midst of the sprawling downtown Colonial Drive area. Although service was a little on the slow side, it just added to the Caribbean vibe of the restaurant. However, SoHo and Create Your Nature are still excellent cafes that I will likely return to in the future.