New Habitats Offer Fresh Starts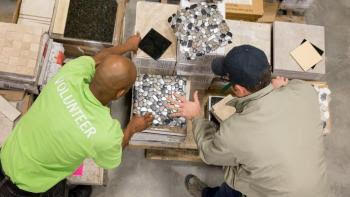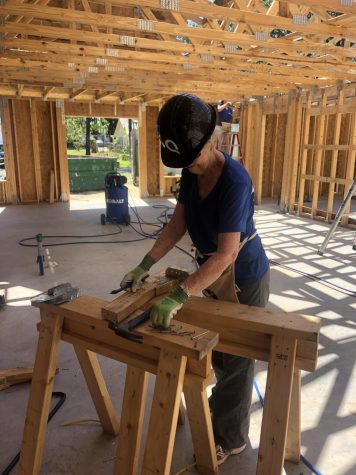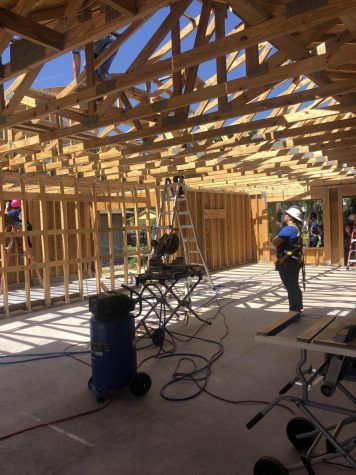 Habitat for Humanity (Habitat) is a charitable organization dedicated to giving people a fresh start with a new home, for a cheap price. As the largest not-for-profit builder in the world, Habitat operates in 70 countries. Its origins are much more modest than that. In 1976, Habitat for Humanity opened its doors in Americus, Georgia. Married couple, Millard and Linda Fuller, went through a religious awakening in Christ while retreating at Koinonia Farm. They wanted to dedicate the rest of their lives to faith-based service. As a successful couple, they decided to give their wealth back to the community by founding Habitat for Humanity. 
The qualifications for home ownership through Habitat for Humanity can be quite steep, but this is to ensure the donations and volunteer labor will go to good use. Habitat performs an extensive background check, including employer reviews, character references, and financial audits, on all potential buyers. Race, religion, and ethnic origin play no role in the selection process. Owners are expected to put 500 hours of "sweat labor" into the homes they are set to own along with other volunteers. There are exceptions to this rule, such as people who are physically disabled. Instead, people with such exceptions are asked to volunteer in other ways, such as the Habitat resale stores. 
Mortgages with Habitat for Humanity historically have had no interest rates, but after expanding into the foreign market, some overseas homes now have interest rates to protect from inflation. To prevent people from acquiring a home for cheap, just to sell it quickly and take the money, the organization technically has 100% equity in the home until the mortgage is completely paid off. This is unlike traditional mortgage payments, where ownership is gathered over time. Monthly payments go towards paying for the building materials and the, "Fund for Humanity," towards future construction projects. However, mortgages tend to be much lower than other homes in the area. The national average is $90,000 for a Habitat home, but this can go up to $130,000 in places like Miami. 
To increase volunteer engagement, the charity hosts annual themed construction events. Since 1991, every Mother's Day season, they host "Women's Builds" across the nation, where a group of all female volunteers work together. Since then, over 1,400 homes have been worked on by women led teams. There is also the "Jimmy & Rosalynn Carter Work Project." President Carter was active with Habitat from early in its inception. Habitat also offers "Global Village Trips," where trained trip hosts will do all the travel planning to overseas build locations. Participants stay in the country for nine to fourteen days, and while there, they volunteer on build sites. Destinations offered include Columbia, Jordan, and Vietnam. 
Habitat for Humanity also raises funds through their resale stores. Similar to a thrift store, the operation accepts free donations of clothes, furniture, and office supplies, and then sells them for cheap prices. The locations are all volunteer run, so 100% of sales go back to the charity. In Florida, many resale stores see high school volunteers aiming to fulfill Bright Futures requirements (a scholarship awarded to graduates with 100 community service hours along with other academic prerequisites). 
The charity has not operated its four decades without controversy. The Fuller couple was eventually ousted from their organization in 2005 after a change in corporate culture. It is not exactly clear what the reasoning was, but Millard faced sexual assualt allegations by his former co-worker, and the couple made comments that were disliked by the organization. Critics have also said the requirements to own a Habitat house could not be met by homeless and very low income individuals. However, Habitat backs their ownership standards, emphasizing that they have less than a 2% foreclosure rate, which is higher than the national average, but due to the nature of giving homes to people that otherwise could not afford it, it is still quite impressive. An article by the Weekly Standard examined the cost-effectiveness of Habitat builds. The article stated that foreign builds could be completed much quicker by using local labor, which would be much cheaper and also help countries with high levels of unemployment. Nevertheless, the charity said their mission was about more than providing low-income housing. When volunteers work at a site they gain and spread community understanding of the low-income housing situation. Build crews are also able to bond and share a joy for giving back when no one is getting compensation for their efforts.