A World or Universe of Possibilities
Universal Studios and Walt Disney World are two of the most well-known amusement parks. Many people from all walks of life travel to each of these destinations in order to make lasting memories. The majority of tourists, and Floridians especially, prefer
either Disney or Universal for specific reasons, such as food, rides, and overall enjoyment. With these criteria in mind, we asked Lake Highland Upper School students about their favorite nearby theme parks, and what attractions are on their, "Do not miss lists." With the information found, the perfect Disney or Universal experience has been planned out into an itinerary based on what one may prefer.
Mimi Rahal, grade 9, shared her thoughts on which amusement park reigned supreme with an enthusiastic response, "Universal!! It has so many fun roller coasters, and literally, the worlds are so fun. Harry Potter world for the win!" The majority of other responses also gave general props to Universal for its amazing rides. Original Universal attractions mainly leaned toward
cinematic movie rides like: The Secret Life of Pets: Off the Leash, Jurassic World: The Ride, Skull Island: Reign of Kong, and more. These rides appeal to older generations, but thrilling rollercoasters, like the Jurassic World VelociCoaster have become popular rides in Islands of Adventure. However, not everyone has this opinion. Justin Kelly, grade 9, by explaining the reasoning behind his favorite park by explaining, "I like Disney better because I don't really like roller coasters, and their food is so much better!" These two contrasting responses point to a simple takeaway: if you like rollercoasters, Universal is for you, and if you aren't fond of them, go for Disney!
When it comes to food, both Disney and Universal have many places to dine, with several tasty cuisines. When asked which park had the best cuisine, Nicholas Seferlis, grade 9, responded, "…I like Mel's Diner at Universal, and I like to get a chocolate milkshake and chicken tenders." Mel's Diner is a very popular spot to eat at Universal with a 3.7 star rating from Google Reviews. Another favored spot is the The Toothsome Chocolate Emporium & Savory Feast KitchenTM located at Universal CityWalk Orlando. Disney also has plenty of delicious food options and treats to enjoy during a day at the parks. Justin Kelly, grade 9,
shared his preferred place to get food, "…Everything in Epcot is so amazing, or Avatar in Animal Kingdom." Another surveyor specifically mentioned The Boat House, located in Disney Springs, with a current 4.6 star rating from Google Reviews.
Finding the perfect ride is never easy, but with so many options, there is something special for everyone at either park. Universal offers many attractions, and when asked, Zelle Washburn, grade 9, emphasized that, "…My favorite ride is Hollywood
Rip Ride Rockit." This coaster takes the rider up 167 feet, then speeds down at a rate of 65mph. This ride is a great example of a lot of Universal rides that fill an individual with adrenaline. Sophia Safder, grade 10, said that her favorite ride is "Splash Mountain," located in Disney's Magic Kingdom. With the theme park experience almost done, a person might want to come home with something to remember the day, but which stores have the best souvenirs? Well, let's find out!
Alex Cunningham, grade 9, described, "I like to go in Ollivanders at Universal." As one might know, the Wizarding World of
Harry Potter is a well-liked part of Universal. It attracts so many people to the theme park because of the amazing movies and things an individual can do there. One thing to do is to get a personal wand from Ollivanders Wand Shop. If someone is a fan the movies, being able to do this is truly spectacular and can make any kid's dream come true. Zane Rimes, grade 10, noted, "I
love The Disney Springs Lego Store Center since it has different Lego stuff and some exclusive Disney Legos." Disney Springs offers many different stores just like this including World of Disney, The M&M Store, The Coco Cola Store, and more. There's a store for everyone and something for everyone to take home.
In the end, Disney and Universal are both magical theme parks with amazing opportunities. Each park has special events year round that one simply can't miss such as: Halloween Horror Nights at Universal, Mickey's Not so Scary Halloween at
Disney, and many more. Ultimately, I hope you have found your perfect day at Disney or Universal, and have an amazing time at either incredible theme park.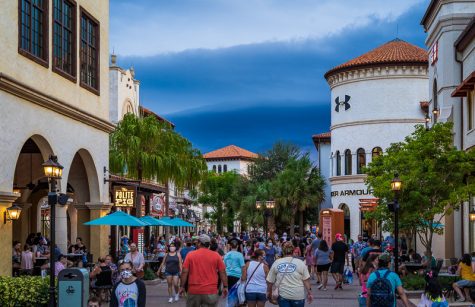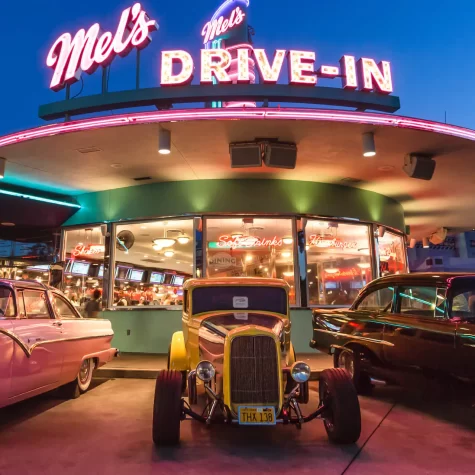 Leave a Comment
About the Contributor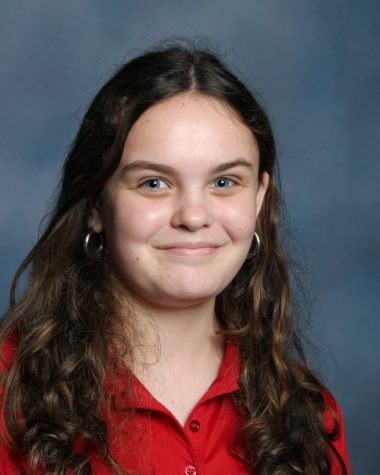 Emily Cypher, Copy Editor
Emily Cypher, grade 9, is a staff member of Lake Highland Preparatory School's Upper School newspaper Twice-Told Tale. She found her passion for writing...