A Galaxy of Writers Shine through Aster Lit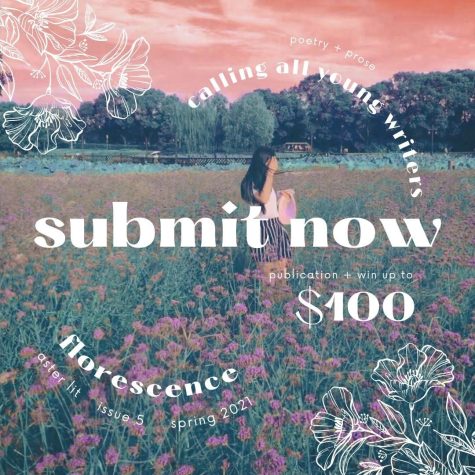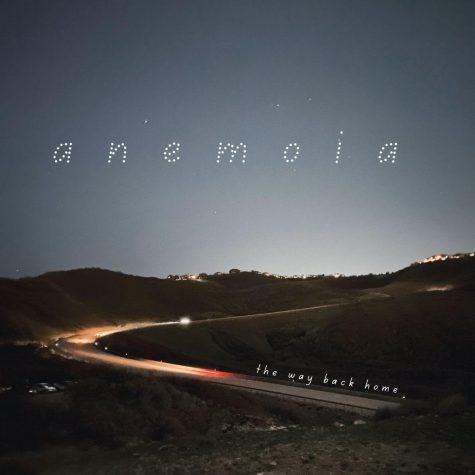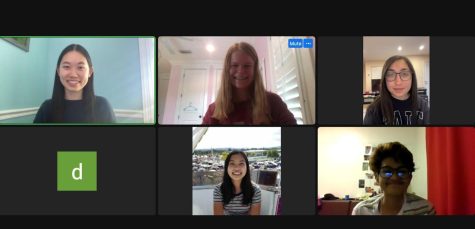 Derived from the Greek word, "Aster," meaning star, an aster flower symbolizes love and wisdom with its star-shaped blooms. Like the aster, Aster Lit is devoted to blossoming the international youth literary community by sharing the love and wisdom with young writers that take part in their work. Created by a team of students who are passionate about the beauty of creative writing, Aster Lit is a growing platform that provides a starlit space for writers to express their unique voices. By sharing poems and short stories written by a diverse group of individuals from all around the world, the non-profit organization carries on its mission of shining a light on the younger generation of writers who are often ignored. 
Lake Highland Senior, Maddy Russell, has been part of Aster Lit's team since the beginning. During the summer of 2020, she planned on traveling to participate in the University of Iowa and U.S. Department of State's Between the Lines Program, which invited a small number of both U.S. and international students to participate in a two-week workshop about writing. Because of the pandemic, however, the program shifted online and, as a result, a large amount of the grant money to fund the program in Iowa went unclaimed. To make up for this, Between the Lines suggested that its participants create applications for grants. Therefore, five students, including Russell, teamed up to develop Aster Lit, a non-profit that is funded by the U.S. Department of State via the University of Iowa. The pitch for Aster Lit was simple: expand opportunities for international young writers. "There are many workshops and competitions for young writers in the United States, but there aren't as many opportunities for those internationally. We decided to start this contest and literary magazine to encourage writers from all over the world," Russell explains. 
On Instagram, Aster Lit holds contests for aspiring writers to have the chance to be featured in their online issues, which are published seasonally throughout the year. Each issue features distinguished submissions and their authors—who are recognized for their outstanding mastery in craft or originality of voice. Elizabeth Shvarts, a team member of Aster Lit from New York, chooses themes or prompts that are intended to provoke concrete images. In their recent Winter 2021 issue, the team featured submissions that creatively interpreted apricity. "Apricity is the warmth of the sun in winter,… [and] sometimes the sun shares its brightest, clearest smiles when the air around us is most bitter and chilled," according to asterlit.org. While most of the submissions are centered around a theme, Aster Lit also recognizes works of poetry and prose that follow any topic that inspires its writers. "It's important to note that submissions aren't required to follow the theme; in fact, normally about half of our submissions don't refer to it at all," Russell emphasizes. There is an incentive to submit, too. Because of the grants, writers who choose to enter may win monetary awards of $100 if granted the title of Starlit Award Winner, or $50 for being an Honorable Mention recipient. 
Aster Lit is not only active on Instagram, but has an accompanying podcast, Ad Aster. On Spotify, the team of Aster Lit regularly uploads episodes that explore a variety of topics. "We talk about growing up in the hypercompetitive teen writing scene, as well as interviewing writers. We interviewed poet Rhiannon McGavin recently, and it was pretty cool to chat with one of my personal favorite poets! She even read some poems from her collection Grocery List Poems," Russell explains. The team utilizes Ad Aster to get personal with their, "Asterisks," or writing community, offering advice on problems that writers face, as well as sharing their own experiences as young writers themselves. Aster Lit also uploads similar content on their TikTok account.
Highlanders are encouraged to join the Aster Lit community because there are many benefits. Russell points out that, "Aster Lit is just such a strong community of writers from across the world. In fact, I've met some of my closest friends through this project. It's also amazing to see the caliber of writing we receive from across the world. Some of these works you cannot believe are written by people our age. I'm glad that we were chosen to spotlight some of these writers… For many of them, this is their first publication." 
Writers are welcome to submit poetry and prose starting in April for Aster Lit's next issue this summer. Additionally, the team is looking for readers. "New members are responsible for helping us read and evaluate the approximately 500 prose and poetry submissions we receive for each issue. We hope to open new reader applications to everyone in summer 2022!" Russell exclaims. To learn more about Aster Lit and upcoming contests, you can follow their Instagram @aster.lit.