St. Jude Kicks off Walk With a Run
This September marks the annual St. Jude Walk/Run for childhood cancer awareness month. This event will be held on September 24 at Fun Spot Orlando, and all are welcome to participate in the 5k. In previous years, the team, "Friends of Zane" has campaigned to raise money for the cause, and will continue to fundraise during this year's event. "Friends of Zane" sets a goal to raise
$10,000 each participating year during the walk/run. The walk/run is one of the biggest ways that St. Jude fundraises during childhood cancer awareness month, and millions of dollars are collected annually throughout the United States. Fundraising is so important at St. Jude because they are the leading childhood cancer research center, and they don't just keep their research: they share it globally.
The St. Jude team is extremely dedicated to their patients, and end up making lasting connections with patient families. The doctors, researchers, scientists, campaign managers, and other faculty give their all to each and every patient. Ms. Ann-Margeret Hedges, a current St. Jude staff photographer, who has also been a staff member for 20 years, explained why she loves her job so much, "I get to work with everyone. I photograph everything from patients and hospital events, to clinical photos and surgeries, as well as portraits and passports." Mrs. Hedges shared why she loves cultivating connections with patients. She revealed, "They all have unique stories about how they came to St. Jude, but getting to know them and become like family is the best part of my job."
Because of the COVID-19 Pandemic, many different industries were severely affected, with the healthcare industry arguably being the most impacted. Mrs. Hedges offered insight on changes at St. Jude, "St. Jude has grown so much in size, from campus expansion to more employees, but also in improvements in treatment for the patients. St. Jude is always finding new ways to treat their patients that have less long term risks and improve the quality of life." The St. Jude Walk/Run is an excellent way for the greater Central Florida community to show their support for St. Jude's wonderful programs. They are leading the medical community with their groundbreaking cancer treatments and research they are doing every day. This year, the walk/run is at Fun Spot America's Orlando location.
I was diagnosed with A.L.L, or Acute Lymphoblastic Leukemia, in 2010 and treated at St. Jude. I was at St. Jude getting treatment from 2010 to 2013. St. Jude saved my life, and I will now be in remission from cancer for 10 years. I made many friends along the way when getting treatment, including Ms. Ann-Margaret Hedges. I also had an amazing Oncologist, who I'm close friends with now. They even threw a party called a "no-mo-chemo" party once I had my cancer both treated and defeated.
Going back towards my interview question with Mrs. Hedges, the final question asked was, "Do you have a favorite picture of me?" Mrs. Hedges replied laughing, "And really it's hard to have a favorite pic of Zane because they are all unique, but I love when I see a photo pop up on social media of him with a celebrity or any of his photos, and I am reminded of a story from that event and it makes me so happy!" Overall Mrs. Hedges and the whole St. Jude team are wonderful people that I have had the pleasure of getting to know over the years.
Another way that St. Jude is just as impactful is a quote that comes from my Mom, Mrs. Maranda Arnold, "The network of amazing people at St. Jude helped Zane keep his dreams during treatment. Our biggest dream came true though; Zane is healthy. We give thanks for the fact that a place like St. Jude exists and know right now there is another family receiving devastating
news. Right now, another boy like Zane is starting the fight for his life. And, the reason he doesn't have to fight alone is because of the support of strangers like you. We are blessed to share our story with you. Right now another mom, just like me, is walking into St. Jude for the first time and she needs all of our help."
St. Jude over the years has grown significantly. They even had former cancer patient, Hayley Arceneaux, fly all the way up to space for the Inspiration4 mission where Elon Musk donated 50 million dollars, and a building as well. St. Jude has grown to being more than a hospital in Memphis, Tennessee. It's a family, a friend, a community. That's what St. Jude means to me, and
that is why I think people should come out to support! Anyone and everyone can sign up at walkrun.stjude.org/teamzane to learn more, become a team member, or support St. Jude's life saving mission. Registration begins at 7:00 A.M., followed by opening ceremonies and the walk/run.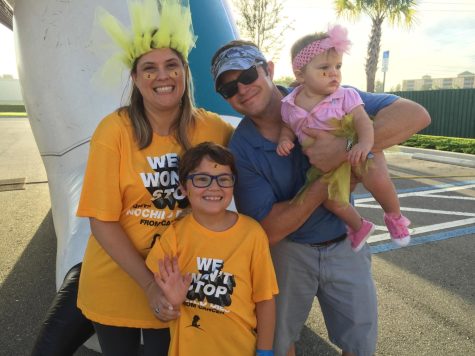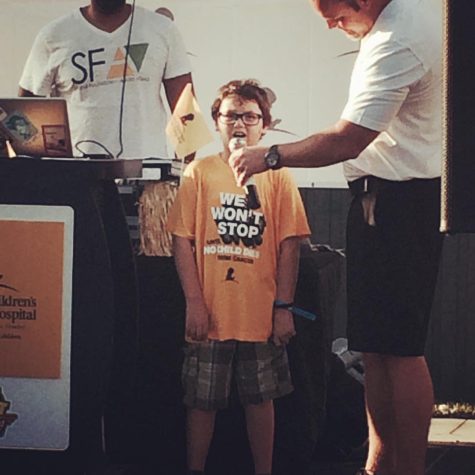 Leave a Comment
About the Contributor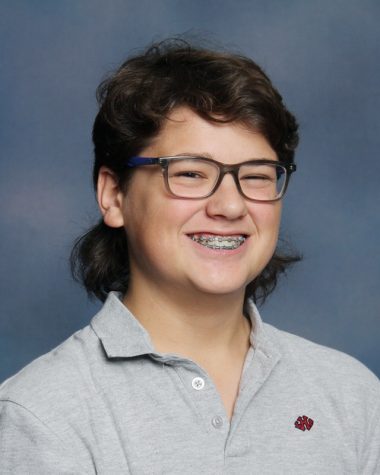 Zane Rimes, Director of Advertising
Zane Rimes is currently attending Lake Highland Preparatory School as an 11th grader. He is involved with Boy Scouts and is on Lake Highland's Wrestling...